Studying as an exchange student at LUCA
An exchange student is a student (officially registered in a university or other institution for higher education abroad) who temporarily lives in a foreign country and attends courses or is involved in other academic activities.
Exchange students don't receive a diploma from LUCA. However, all academic results will be sent to your university abroad in the form of a transcript of records.
You can apply/study at LUCA as an exchange student on condition that there is an active cooperation agreement between the higher education institute (university, school of arts or alike) where you are currently studying and LUCA. You can obtain more information about the cooperation agreements via the International Office at your university or by browsing the LUCA partnership database. If interested in applying but there is no active partnership between your HEI and LUCA, your HEI should reach out to LUCA's international office and hand in the Partnership request form by one of the two deadlines: January 15 / September 15. After an evaluation, LUCA will reach out regarding the request.
The courses offered to exchange students vary depending on the specialisation and campus you choose.
Exchange and international students Lemmens Leuven 2022-2023
Exchange Students 2021 - Made in Belgium
Exchange Students 2021 - Made in Belgium
Exchange Students 2021 - Made in Belgium
Exchange Students 2021 - Made in Belgium
Exchange 2021 - Sint-Lukas and Narafi students visit Wiels
Exchange 2019 - Sint-Lukas Photography 'Breda Photo 2020'
Exchange Students 2020 - Made in Belgium
Exchange Students 2020 - Made in Belgium
Application Procedure
Step1: check your eligibility: Does your university allow exchange mobility and under which conditions? Also, only students from partner universities are able to apply. In doubt, consult your international office.
Step2: get to know your study options: consult our exchange programmes, taught in English, via this link. Notice that not all programmes are offered in the first (autumn- winter) and / or second (spring-summer) semester or are able to welcome students for the whole year.
Step3: prepare your official nomination from your home university: when applying, you'll need to upload a proof of nomination by the international office of your own university. For this purpose you may use the following  Nomination form template , filled out by the international office of your university.
Step4: prepare the necessary documents for your application:

Nomination letter. Pdf format;
Portfolio. Pdf format and maximum 5MB. A link to your website / Vimeo page in a document is also a possibility.
Motivation Letter: briefly state the reasons why you wish to study abroad at LUCA. Pdf format;
ID. Pdf format;
Picture to be used on your student card. Passport format. Jpg format only;
Diploma and Transcript(s): transcript of records from previous years during your current study at your home university. Pdf format;
CV. Pdf format;
If applicable: document related to special needs. Pdf format.
Step5: apply via our online application tool 'Applicant'. A manual can be downloaded  here.  After creating an account at KU Leuven (unless you already have an account) and logging in , you can access our LUCA application tool by clicking here.
Step6: submit your application by the deadline. The application deadlines are:

Semester 1 or full year: April 1;
Semester 2: October 1.
Late applications will not be accepted.
Step7: admissions: applications will be processed within 4 – 6 weeks after the application deadline. Students receive the outcome of the application in the platform and will also be informed by mail. Please note that in some programmes the number of places for exchange students are limited. Being nominated by your home university unfortunately does not automatically lead to a guaranteed nomination by LUCA. If a student gets accepted, an acceptance letter will be uploaded on the platform where it can be downloaded by the student.
Step8: confirm your exchange at LUCA School of Arts: If accepted for an exchange at LUCA, the student has to accept or decline the offer LUCA made. Accepting or declining by the applicant is important for some of the next steps such as creating your LUCA student number or closing your pending application. Once the international coordinator at LUCA receives your confirmation, the coordinator will inform you about the practical aspects regarding your stay as well. Each LUCA campus has its own international coordinator who will be your go-to-person during your exchange.
Step9: start your preparations to move to Belgium: you'll receive practical information about your exchange from your LUCA international coordinator and from the student services agency linked to your campus. They'll inform you about housing possibilities, registration in the city, how to commute, … etc. Information can also be found via this link.
Step10: start of the exchange semester:

Semester 1: third week of September with an introduction week organised the week before;
 Semester 2: first week of February with an introduction week organised the week before.
---
Application Deadlines
Applications autumn semester and full year: 1st of April
Applications spring semester: 1st of October
---
Semester Dates
The exact semester dates can slightly vary every year and depending on the local campus organisation.
However usually, semester one (Autumn semester) starts around the middle of September and finishes around the end of January. Semester two (Spring semester) starts at the beginning of February and finishes at the end of June.
---
LUCA School of Arts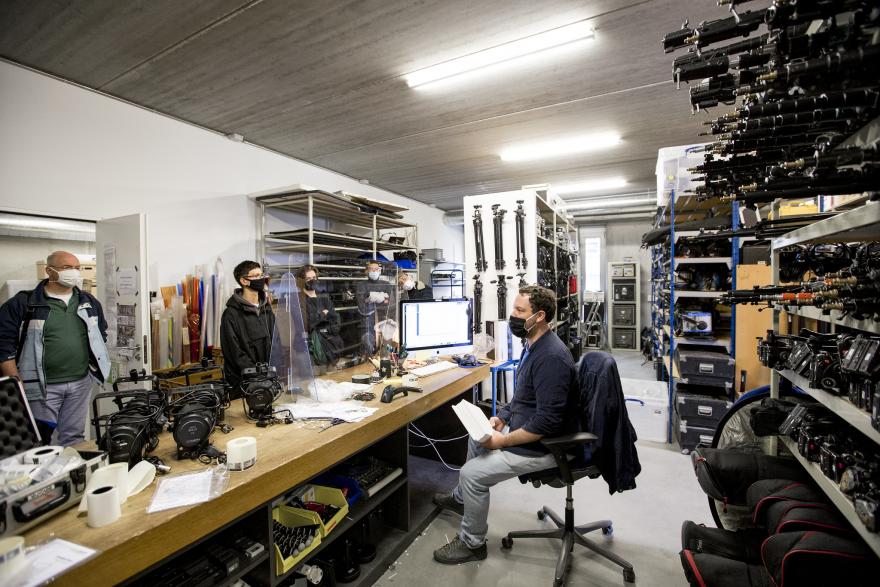 Campus Sint-Lukas Brussel, Lending service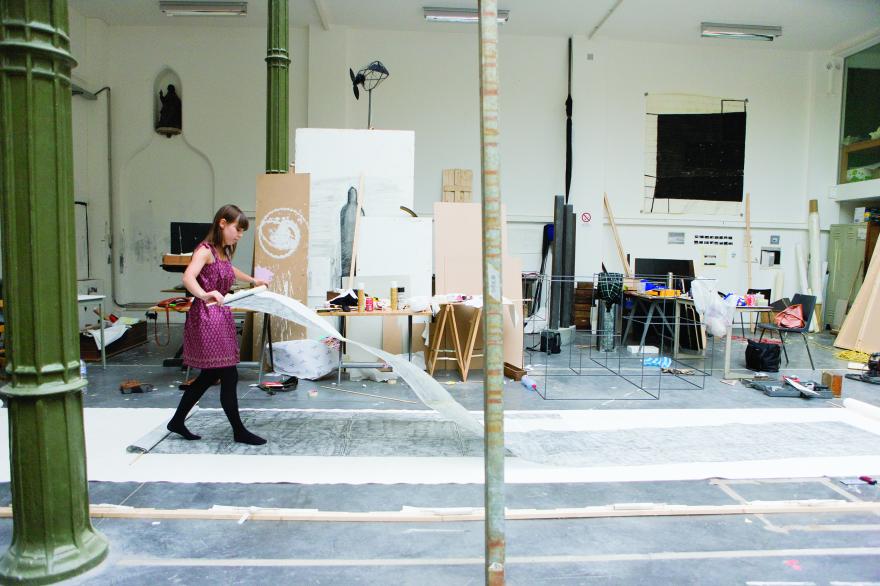 Campus Sint-Lucas Gent, Visual Arts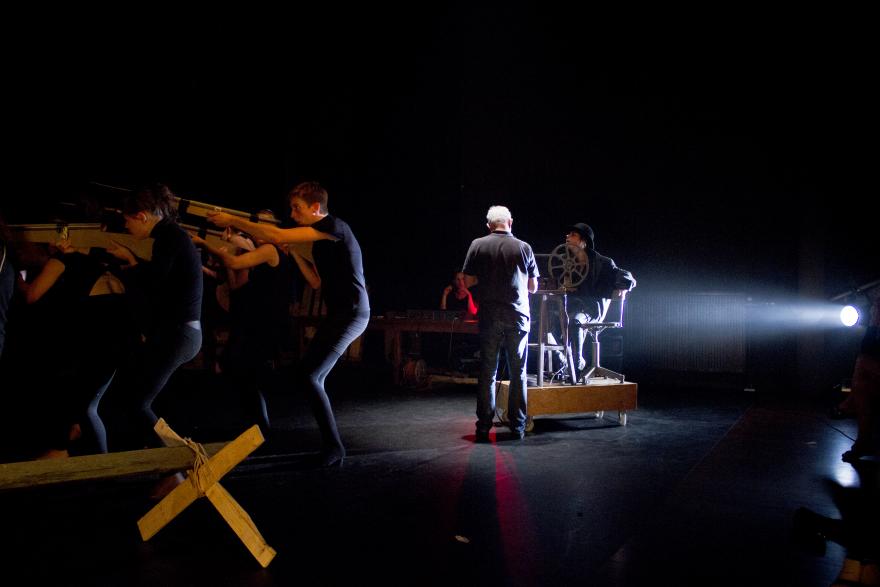 Campus Lemmens Leuven, Drama Department
Campus C-Mine Genk
Campus Narafi Brussel
Contact Information
If you need more information, don't hesitate to contact us:
International Office LUCA School of Arts